Camel Shapewear Bodysuit Collection, InStyle Awards, Photo Shoots & More
May was an exciting time for Pinsy Shapewear! We launched our fabulous
Camel Shapewear Bodysuit Collection
that are perfect for any occasion and make you look and feel amazing. We also had two, YES 2!, photo shoots which was crazy now that we can look back. We also found time to celebrate Mother's Day by honoring moms everywhere with a special bundle deal discount. And if that wasn't enough, we held our biggest Memorial Day sales event ever, featuring deals on all of our hottest products. Oh yeah, and your favorite shapewear small business won
InStyle Magazine's BEST SHAPEWEAR AWARD
. Stay tuned to find out more about what happened during this busy month at Pinsy HQ – read on to learn more!
The Tan Camel Shapewear Bodysuit of your Dreams has Arrived 
Camel bodysuits are the new must-have shapewear item in women's fashion. Not only is Pinsy the best shapewear (shameless plug again for winning the Overall Shapewear award!) for enhancing your silhouette underneath the tightest bodycon dress, but they also make a chic and versatile neutral top when worn as outerwear. Available in three great necklines this collection dropped with our best-selling
Scoop Tank Hourglass Shapewear Bodysuit
, 
High Neck Hourglass Shapewear Bodysuit
, and our new and improved 
V Neck Spaghetti Hourglass Shapewear Bodysuit
, there's a style for everyone. These camel bodysuits have even caught the attention of celebrities and are going viral on social media. To style them, we recommend pairing with a bright statement necklace to make a splash of color. Trust us, this shade is flattering on all skin tones and body shapes. You won't regret adding a camel bodysuit to your wardrobe!
All Hands On Deck: Pinsy Photoshoot Madness
We are so finding so hard to keep this new content under wraps. But trust us... it's GOOD. And watch this space soon, in depth recaps of both shoots will be published soon for those of you who are interested.
For our first photoshoot, the Pinsy team headed to downtown LA at our tried and true shoot peer space. Honestly, we have to pinch ourselves every time we enter the space and simply couldn't have asked for a better location. It's our favorite shooting space and is stunning, with natural gorgeous light streaming in and earthy, neutral vibes that we absolutely adore.

Our models Athena and Anna were our models for the day, and they clicked instantly, making for some truly magical pictures. The dream crew continues with a shoutout to our awesome photographer - Felicia, and her team captured some stunning shots of our shapewear bodysuits in both small and plus size bodies, and we can't wait to share them with you all.
The second shoot was on location editorial and all for our SUM23 collection and equally exciting, 
albeit
 a lot more challenging. The Pinsy crew put in long hours and we all met out in Twentynine Palms to bring our shoot concept to life. We can't wait to show you everything. While it was physically demanding and emotionally challenging, we did it while having tons of fun with our three campaign models: Ruby, Cameron, and Brooke. They were consummate professionals, even with scorching 93-degree weather, biting insects, and wearing stilletos in the sand while effortlessly getting the shot. We're confident that the final images will leave you in awe, and watch this space to see what else we have in store!

Celebrating Mom with a Special Shapewear Deal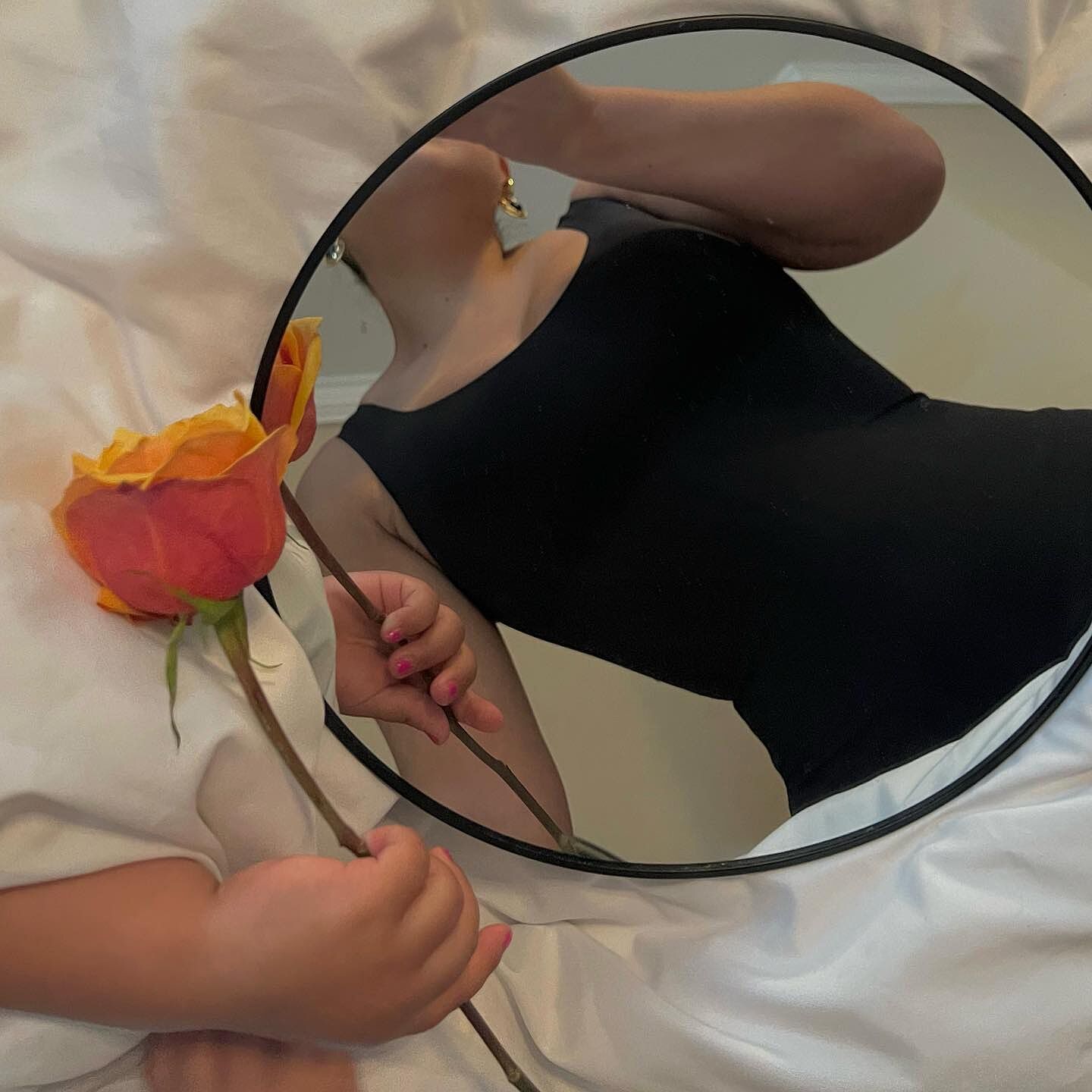 Mother's Day is a time to celebrate the women in our lives who've sacrificed so much for us - our moms and mother figures! And what better way to do that than with a fun bundle discount! Of course, we don't want to gift our moms with shapewear directly - trust us on this one. Instead, we want to honor the moms in our company and those customers who've had their "mom bods" transformed thanks to Pinsy Shapewear. It's amazing to read glowing customer reviews and see the confidence that comes from feeling great in their own skin. Even though Mother's Day 2023 is over, it's always good to show the mother figures in your life know how much you appreciate them. Let's show some love to all the amazing moms out there - they deserve it!
Our huge Memorial Day sales event was a smashing success, and we are absolutely thrilled with the outcome. At this event, we offered some amazing discounts on our summer shapewear products, which we know our customers are going to absolutely love. We wanted to make sure that everyone had the opportunity to grab the shapewear that they needed for the upcoming summer season, and we're happy to say that all of you Pinsy babes out there are going to be looking fierce and fabulous in no time at all! We can't wait to see you all in your new summer shapewear, and we're already looking forward to our next big sale event of the summer!
Pinsy's Scoop Tank Bodysuit Won Instyle's Best Overall Shapewear Award
When it comes to finding the perfect shapewear, lots of people can have a difficult time. But when Instyle recently named Pinsy's Scoop Tank as the best overall shapewear, women everywhere could breathe a sigh of relief. Not only does this shapewear bodysuit provide medium to firm shaping for a shapely boost, but they're also incredibly comfortable to wear throughout the day. And with a variety of gorgeous colors to choose from, and your choice from cheeky or thong cuts, this winner seamlessly integrates into any wardrobe. So, congratulations again to us and thanks to Instyle for our Scoop Tank for being recognized as the overall winner for women's shapewear needs!
Why Pinsy Shapewear is Becoming More Popular & Why Customers Love It
In today's world, people have become more conscious about their appearance, and shapewear has become an essential item in every wardrobe. Among the many shapewear brands in the market, Pinsy has gained popularity for many reasons. Our shapewear is designed to give a smooth and seamless look to any outfit, enhancing your figure to ensure that you look your best. Customers love Pinsy for our comfortable bodysuit fit and the high-quality materials that are breathable, stretchable, and sustainable in our
Hourglass Solids Collection
, making all our products perfect for daily wear. They're also available in a variety of
sizes (small to 3XL)
and designs, catering to different body types and personal preferences. With affordable prices and fantastic results, Pinsy has seen incredible grown and is quickly becoming the go-to choice for
discriminating shapewear enthusiasts worldwide.
To wrap this up, this month has been a crazy ride for the Pinsy team! We launched our new Camel Shapewear Bodysuits, had two photoshoots featuring customers wearing our products, celebrated moms and all they do for us this memorial day, and even ran a huge sales event - that's all especially alongside the news that our Scoop Tank won an Instyle award! Hopefully this post helped you learn more about what we did and why we think Pinsy Shapewear is quickly becoming one of the best shapewear brands. If you liked everything you read, make sure to sign up for our newsletter or SMS club so that you can be the first to know about any future promotions or news.
Thanks for tuning in this month - much love from the Pinsy team.